There's really nothing like an outdoor reception on the shores of a picturesque lake, and for Carmel, IN couple Casey and Corby, a lakeside tent on Indiana's largest natural lake, Lake Wawasee at the exquisite Oakwood Resort in Syracuse IN was the perfect setting for celebration! We also had the pleasure of working with our favorite wedding planner, Krissy Campbell from Simply Be So Events on this wedding, which always makes our experience smooth, satisfying, and of course a lot of fun!
Following the ceremony at St. Martin's de Porres in Syracuse, 220 guests drove the short distance to Oakwood Resort on this picture perfect late summer afternoon where they found a huge white tent styled to perfection by Krissy and her team. We provided music for cocktails outside the tent, and then guests found their seats for a spirited grand entrance, toasts, and dinner.
As the sun set over the lake the open bar was flowing, it was long until the crowd was ready to DANCE, and DJ Sticky Boots was ready to light it up with an expert mix of everything from Motown to Migos, to Calvin Harris. The newlyweds set the tone with a breathtaking custom choreographed first dance, and immediately after it was a packed dance floor the entire night including highlights of a bridal serenade from Corby's Sigma Chi fraternity brothers and even a dance circle for Corby's grandmother who was the life of the party. Those are the kind of dance floor moments we live for, and Casey and Corby's friends and family did not disappoint!
The evening ended with an incredible sparkler Grand Exit lining the pier as Casey and Corby ran through the sparks to a waiting vintage Chris Craft boat to take them across the moonlit lake an on to their honeymoon. These two will definitely remember the 22nd night of September, and so will we!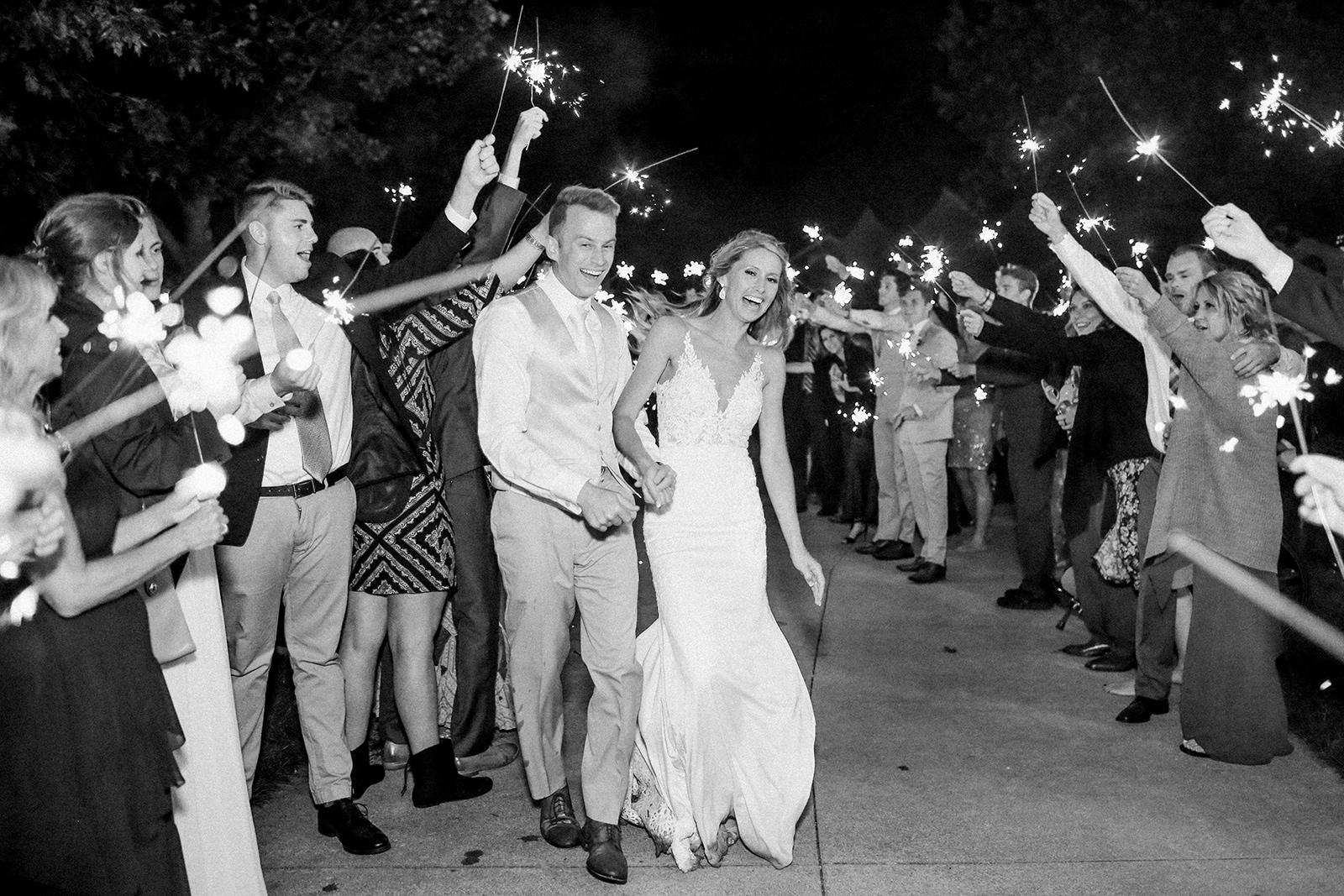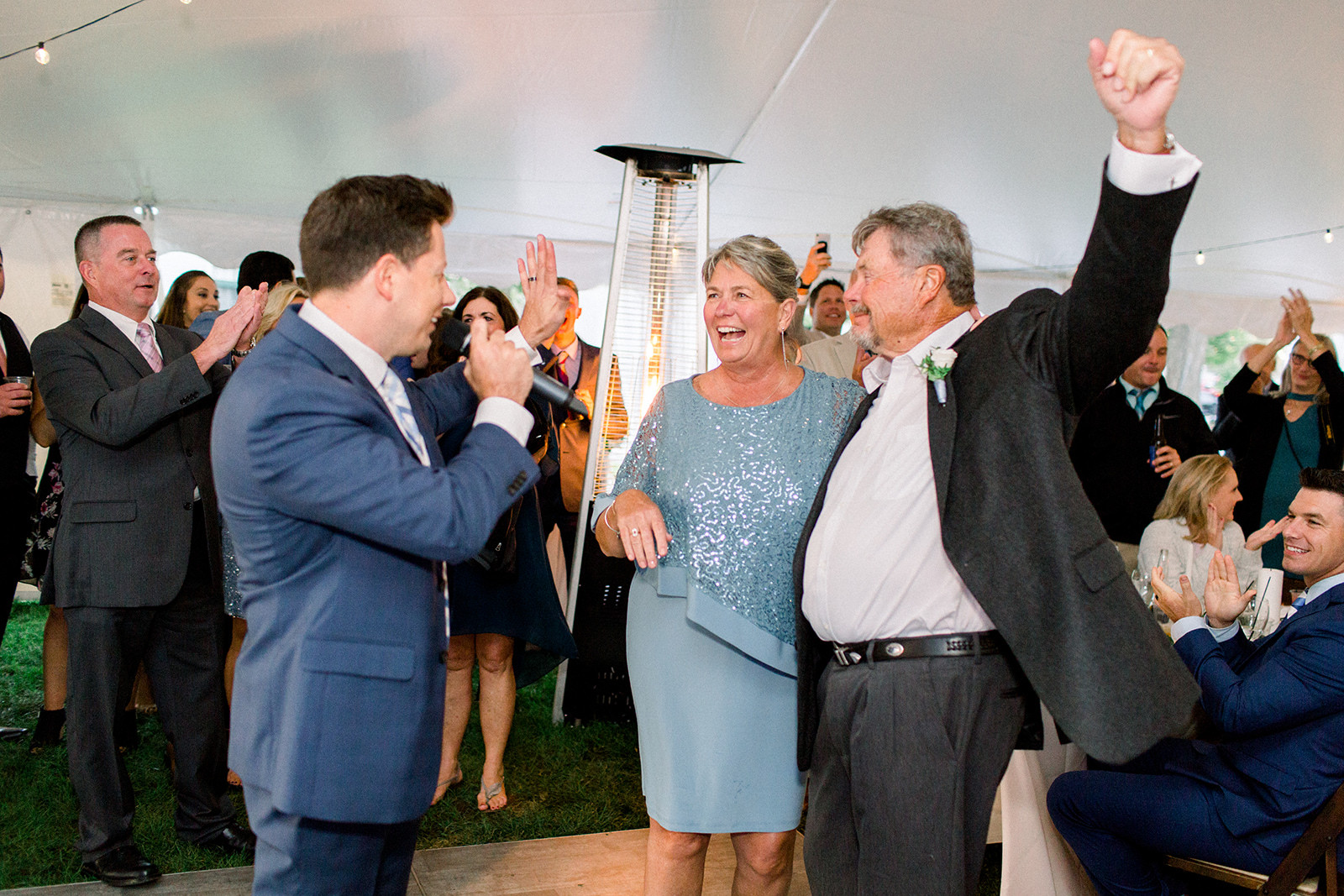 STICKY'S INSTAGRAM STORY:
Reception song selections:
Grand Entrance: Crazy In Love – Beyonce & Jay Z.
Cake Cutting: How Sweet It Is – James Taylor
First Dance: Gold – Matt Hartke
Father-Daughter Dance: Daddy's Angel – T Carter Music
Mother-Son Dance: You'll Be In My Heart – Phil Collins
Anniversary Dance: Can't Help Falling In Love With You – Elvis Presley
Bouquet Toss: Single Ladies – Beyonce
Vendors:
Oakwood Resort
Simply Be So Events
Jenn Plumlee Photography
Marie + Grace Floral Design